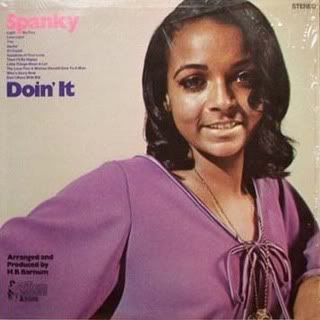 Today, I made reservations for dinner at the Terrace Room in the Omni William Penn Hotel in downtown Pittsburgh. Reservations for two. A four course meal will be served and Spanky Wilson will be the dinner entertainment.
THE
Spanky Wilson?
Spanky Wilson is a world renowned Funk and Soul vocalist. She was born in Philly and actually lived in Pittsburgh for awhile. She's toured everywhere and has recorded with everyone. Marvin Gaye, Sammy Davis Jr., Lalo Schifrin and most recently the Quantic Soul Orchestra.
Here she is performing with the QS Orchestra:
I don't know who she will be performing with at the hotel. In fact, I have no idea what to expect at this 'dinner show'. I've never been to something like this. There are no tickets. All you have to do is make reservations, pay the $27.50 per plate and get entertained by Spanky Wilson. Do I dress up? If it were up to me, I'd rather do away with the whole meal thing but I guess I'll do whatever it takes to see Ms. Wilson.
And just for kicks ... Here is her doing
her version of Cream's 'Sunshine of you Love'
that she recorded back in 1970. This has always been my favorite cover of this song.